BEACHES
Copper Coast, Yorke Peninsula
The Copper Coast has beaches to suit everything you need. Great family friendly sandy expanses perfect for beach games, strolls, rock pool exploring, kite flying, shallow swimming for family friendly days, flat seas perfect for kayaking or paddle boarding but on the occasion perfect for wake boarding or kite surfing. When the weather turns cooler long walks along the beach or waiting for one of the spectacular Copper Coast sunsets are also a bucket list item to tick off.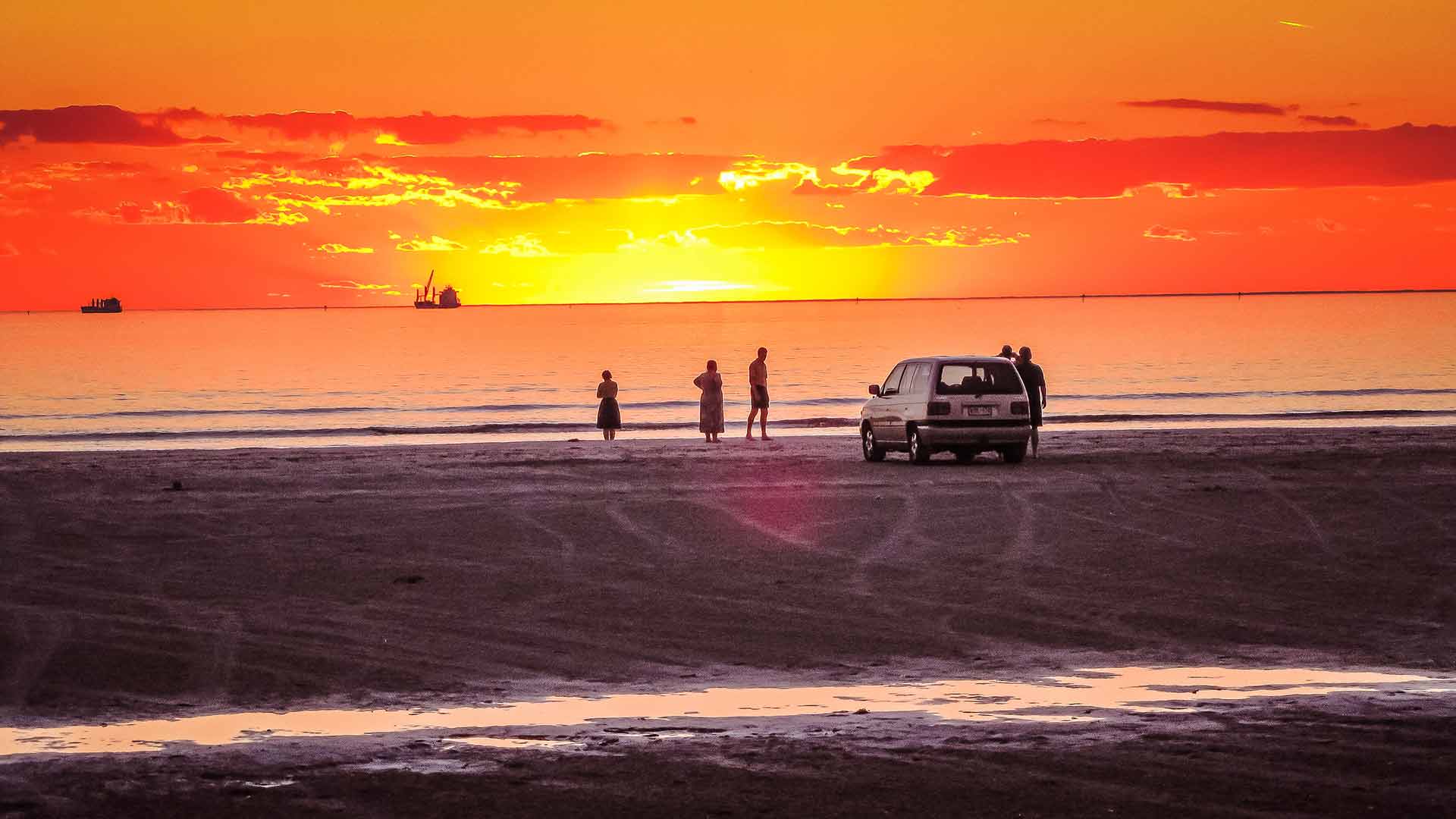 North Beach, Wallaroo – is one of the last beaches in South Australia that you are able to drive down on to. Over two kilometres long there is plenty of room for everyone to enjoy the great outdoors.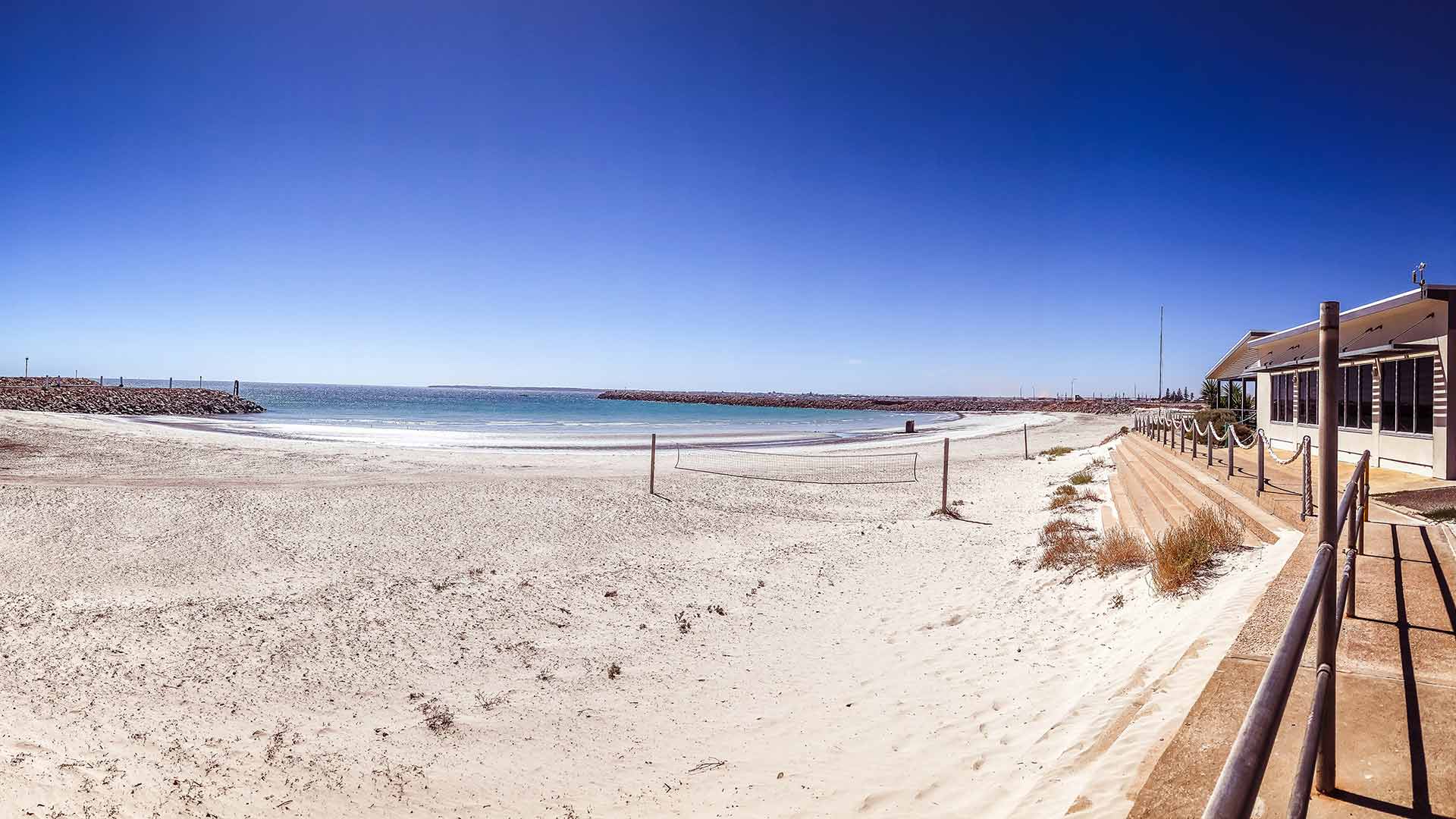 Sailing Beach, Wallaroo – is a great area with white sands and space to enjoy the blue waters. Beach volleyball nets and all that the sailing club offers make this area even more versatile.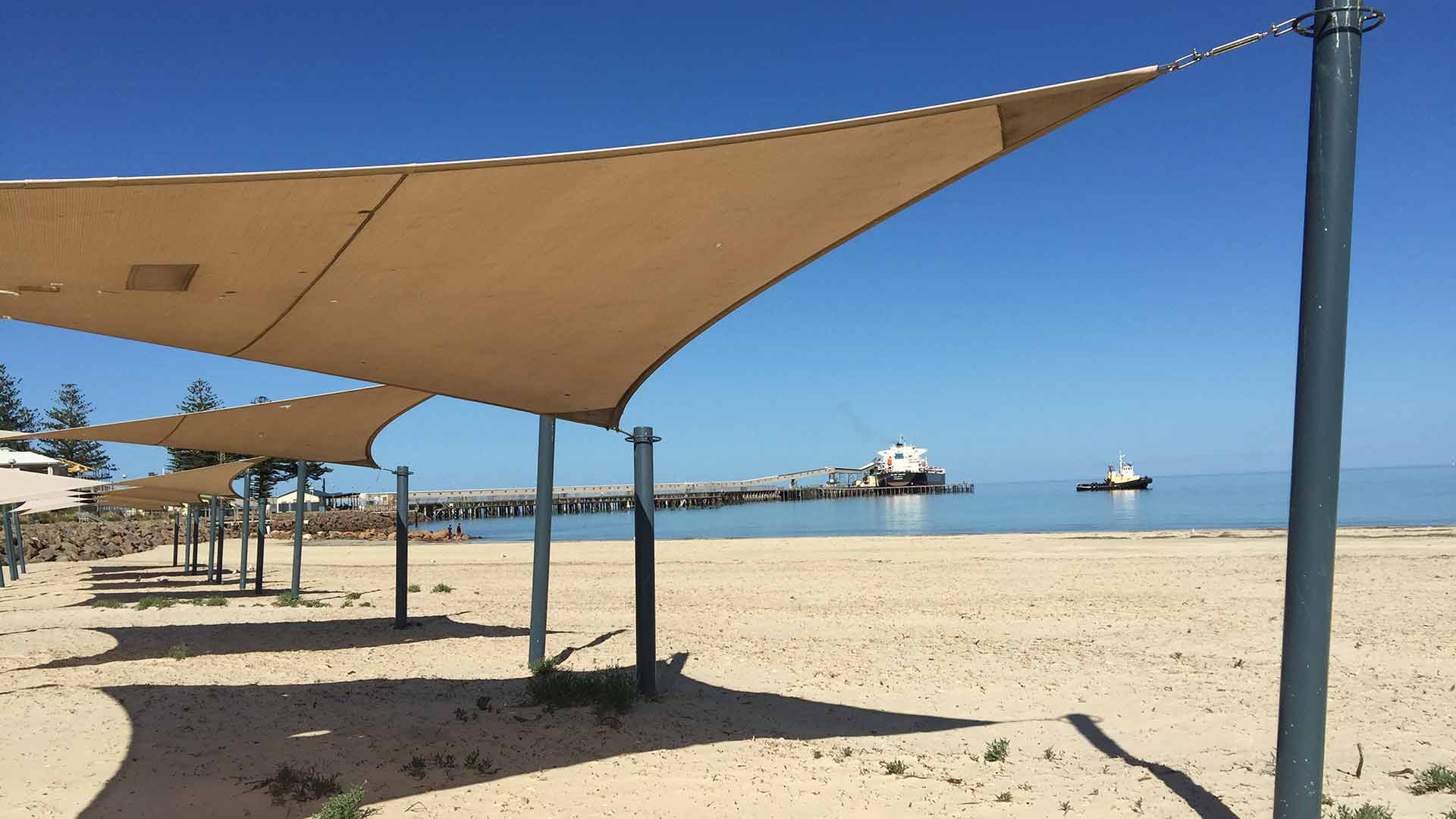 Office Beach, Wallaroo – The Wallaroo beachfront is a great area to enjoy the sun and sand. With shade areas for all next to cafes and restaurants and walking distance to the Wallaroo streets and accommodation make it a great area for locals and visitors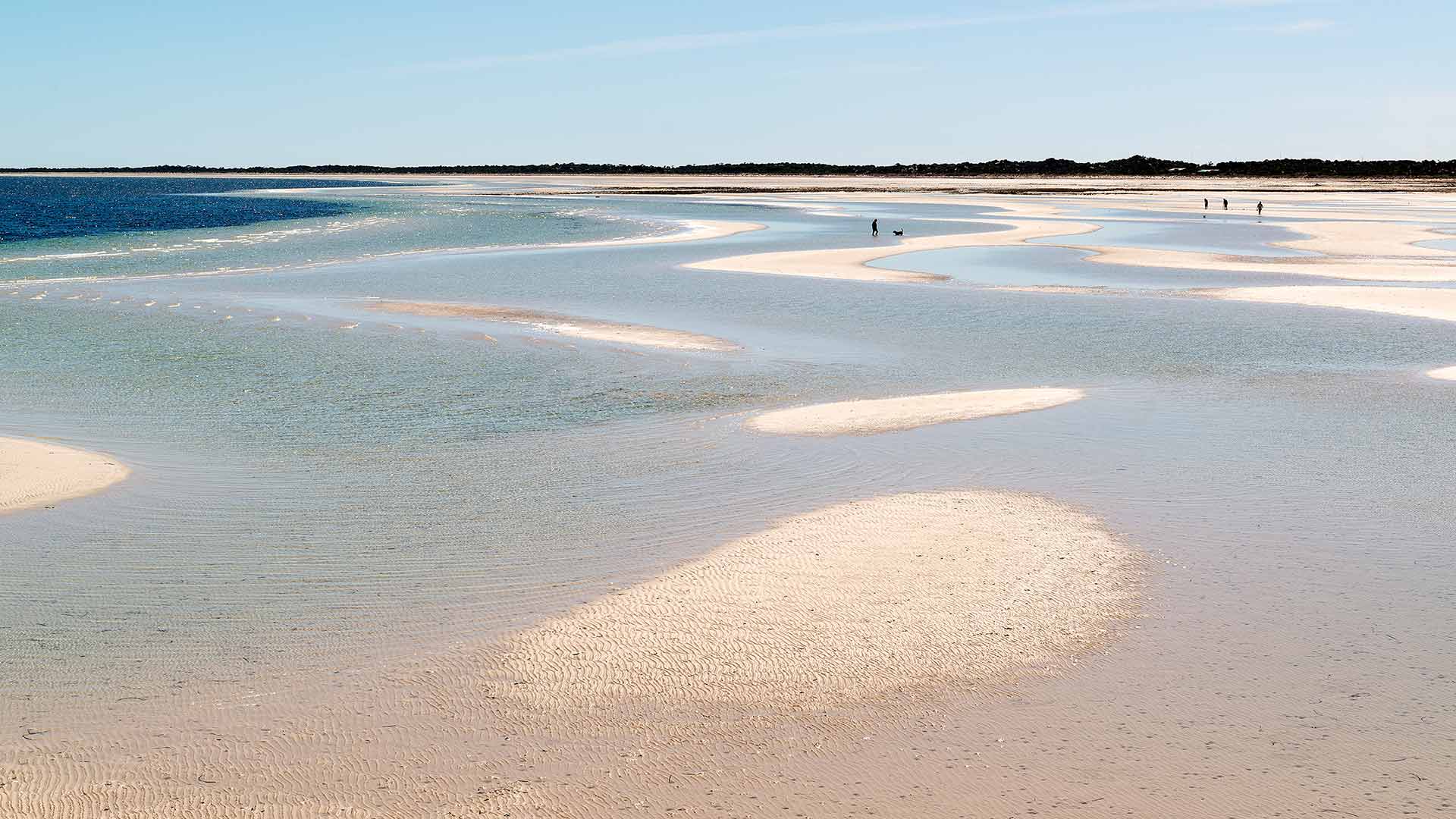 Moonta Bay foreshore – The perfect beach for a family outing. The L shaped Moonta Bay jetty for a walk or throwing in a line to see what is biting. Depending on the tide, wide expanses of white sandy beaches perfect for beach games, exploring tidal pools or getting out on a paddle board, kayak or for raking the tidal line for blue swimmer crabs. Walk the Yorke starts (or finishes) at Moonta Bay, giving you the opportunity to walk or cycle all the way around the peninsula to Port Wakefield. Many short hour, day or multi day walks make up this great walk.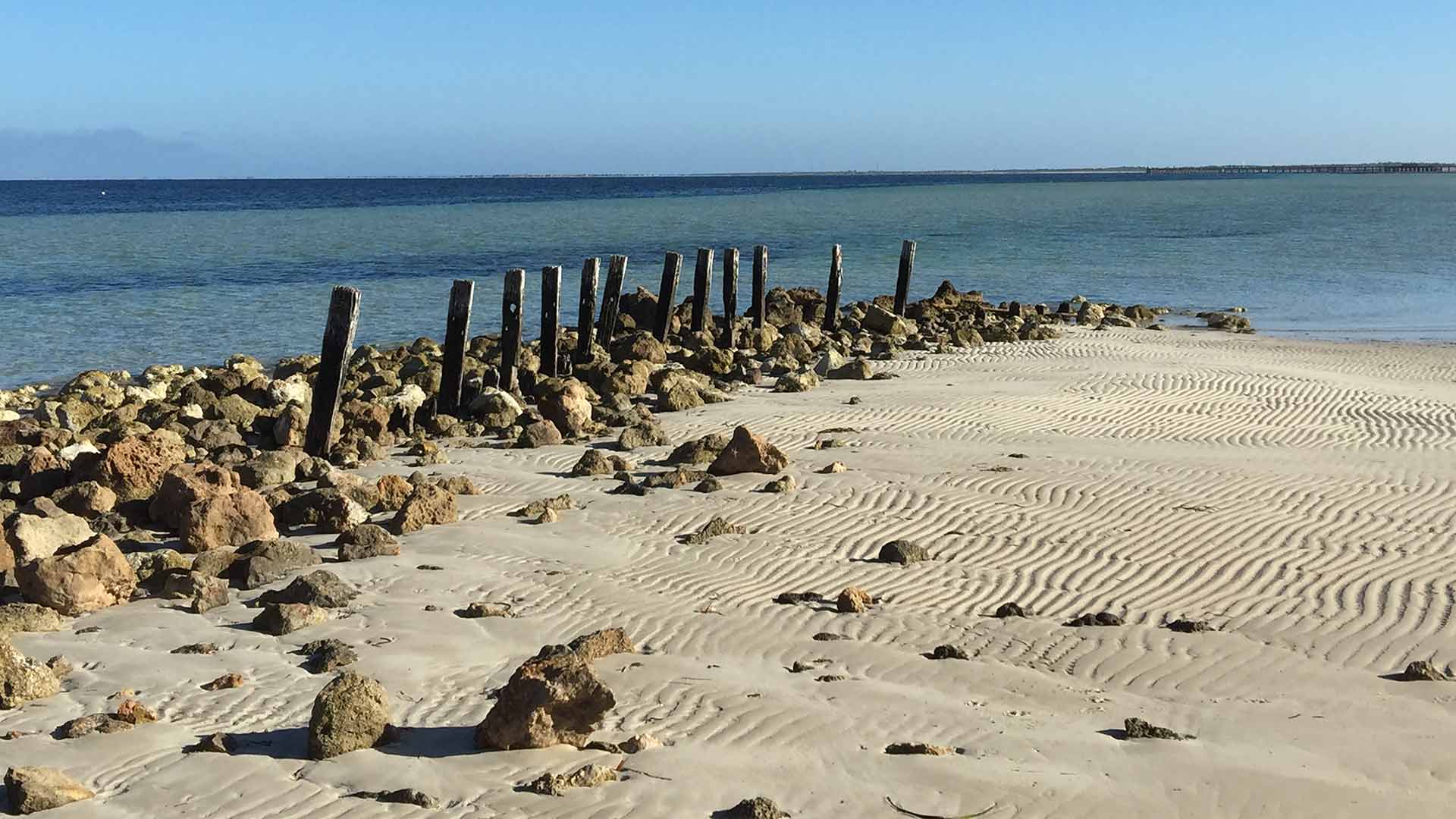 Simms Cove – Located between Moonta Bay and Port Hughes from the Simms Cove lookout you can see both the Moonta Bay and Port Hughes jetties and the beaches and sea between them looking out over Spencer Gulf towards the Eyre Peninsula. There is stair access to the beaches either side of the lookout allowing you to walk around even at high tide. This is also the starting point for The Friends of Port Hughes Coastal Trail around to Port Hughes.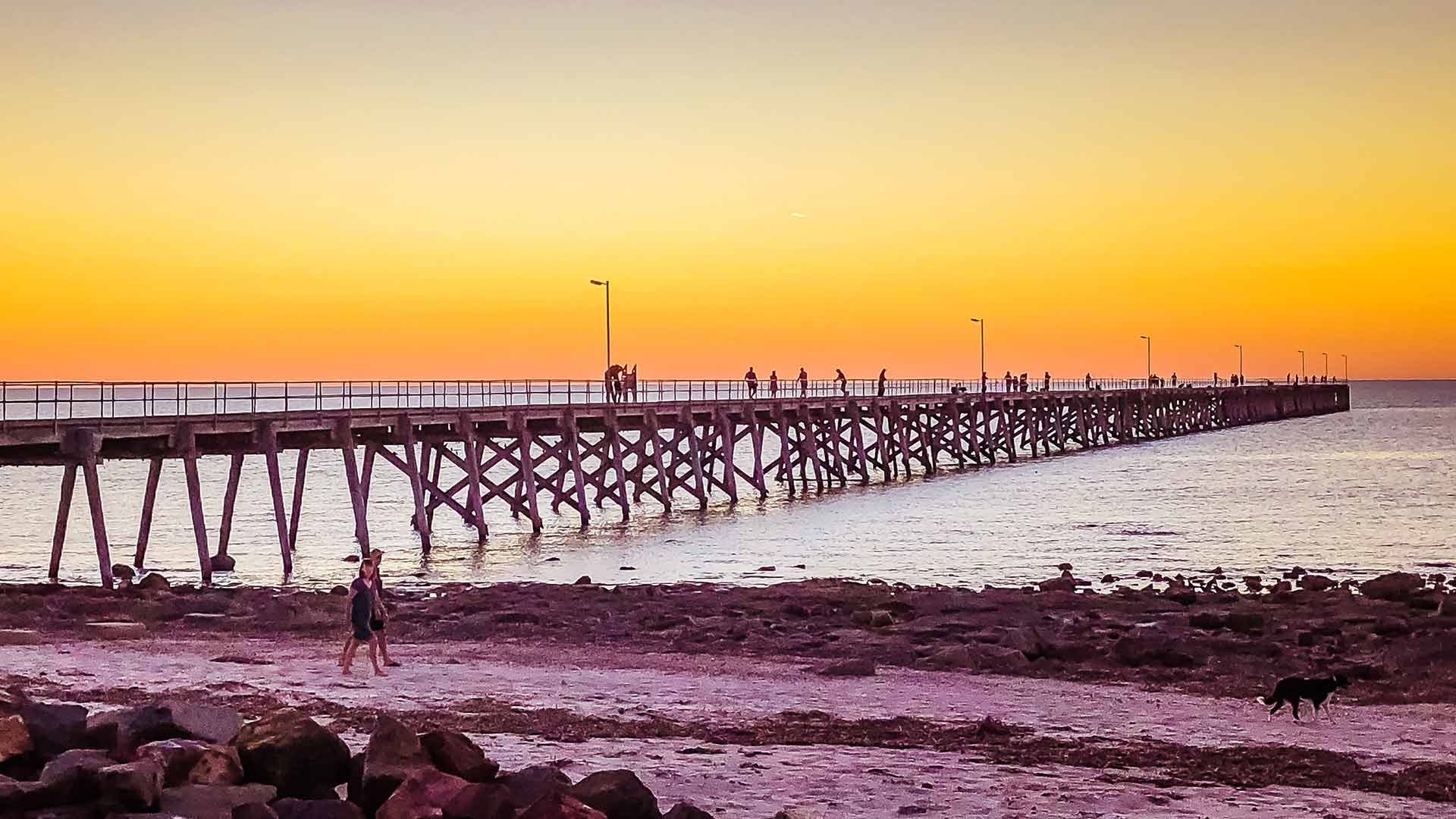 Port Hughes – Port Hughes has a very popular timber jetty and is home to one of the two Copper Coast boat ramps, a multi lane recently upgraded area with a boat wash area and very large boat trailer parking area. The Port Hughes foreshore area also has a general store, tavern, playground, bbq, grassed areas and public parking areas. Beach areas in South Beach or back towards Moonta Bay are perfect for all the family. Port Hughes is also the end point for the Friends of Port Hughes Coastal Trail. A popular wedding area overlooking Port Hughes and Spencer Gulf is on Dowling Drive with a large grassed area with access to the beach.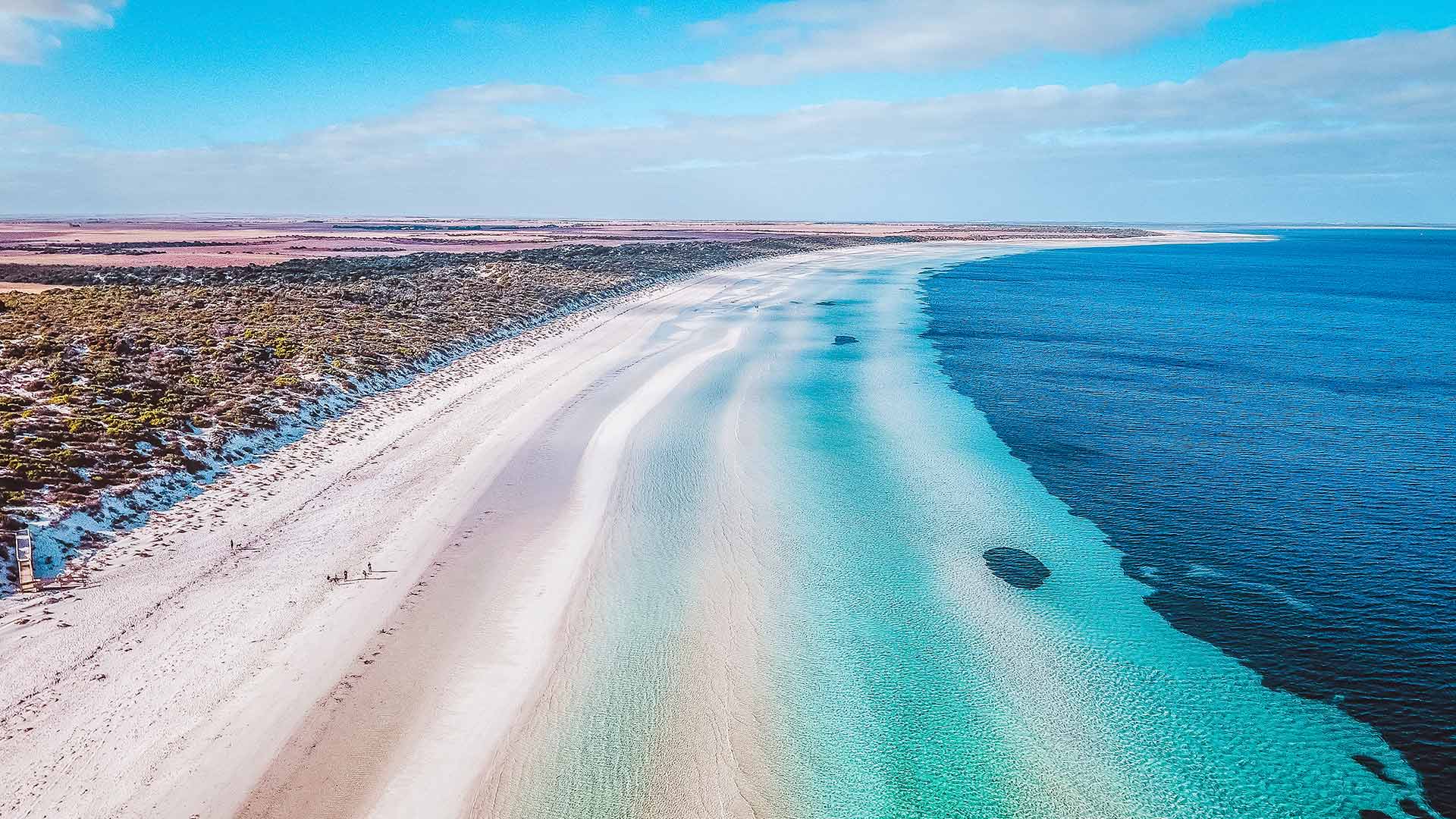 South Beach, Port Hughes – one of the most viewed beaches on Instagram South Beach goes on forever. With white sands and blue seas unspoilt by development of the sand dunes, you can walk and enjoy the peace with only the waves lapping and birds soaring nearby. Depending on the weather, boats come in quite close to try their luck with what is biting, often anchoring just off the shoreline. If you are staying at Port Hughes Caravan Park there is a walkway down on to the beach.
Copper Coast Beaches