FISHING & BOATING
Fantastic fishing from boats, beaches, jetties or rocks, amongst some of the most beautiful coastline you will ever see.
If you are into serious fishing or just enjoy dangling a line from the jetty, there is something for everyone. If you don't have your own boat, charter operators are available that launch from Wallaroo and Port Hughes boat ramps. Bait is readily available from most general stores, service stations and fishing shops.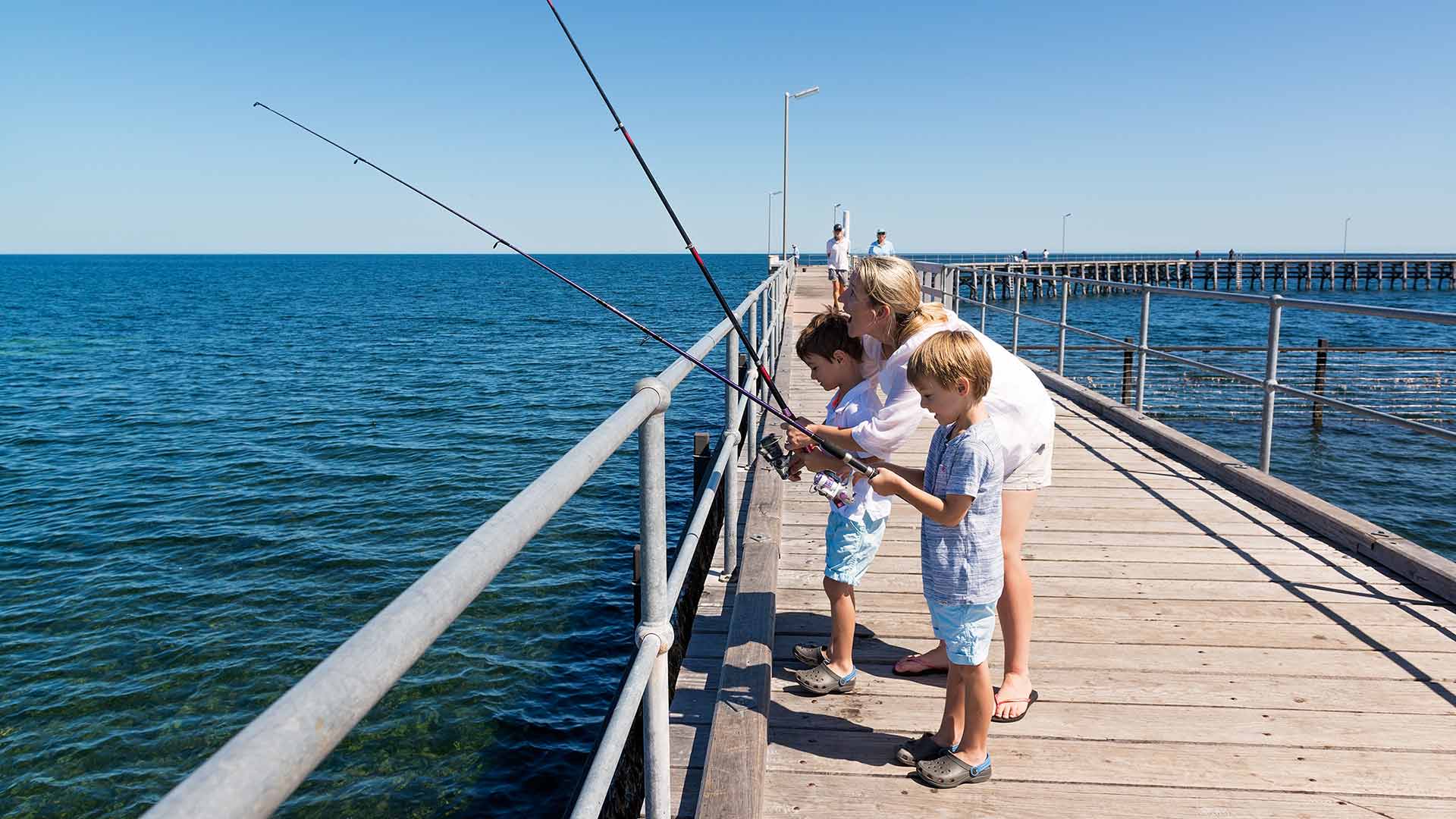 Jetties
The Copper Coast has three jetties where you can catch a variety of different fish species. The jetties are located at Wallaroo. Moonta Bay and Port Hughes. Depending on the season, some of the different fish varieties you can catch are: Whiting, Snapper, Tommy Ruffs, Salmon, Garfish, Squid, Snook and Crabs.
Please note: Due to Wallaroo being a working port, at certain times sections of the jetty may be closed to the public.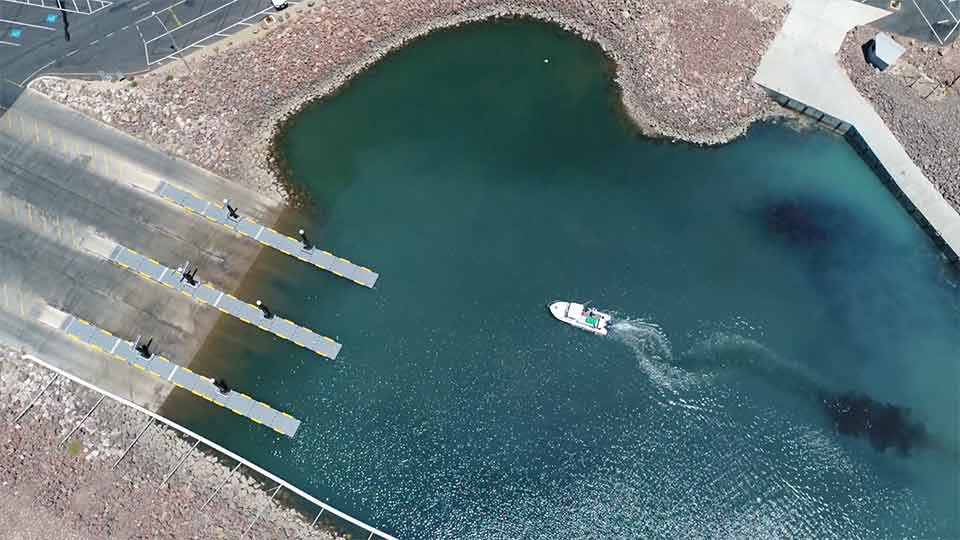 Boat Ramps
Got a boat? Wondering where to go with it? The Copper Coast has two boat ramps located at Wallaroo and Port Hughes. For a small fee ($6 per day) you can use either boat ramp just by purchasing a ticket from the ticket machine at the ramp (Cash, Credit Card & PayWave accepted). Alternatively, you can purchase a yearly pass from $90 valid until the 30th June (reduced price from the 1st Feb each year) from the Council office in Taylor Street, Kadina.
https://www.facebook.com/porthughesboatramp/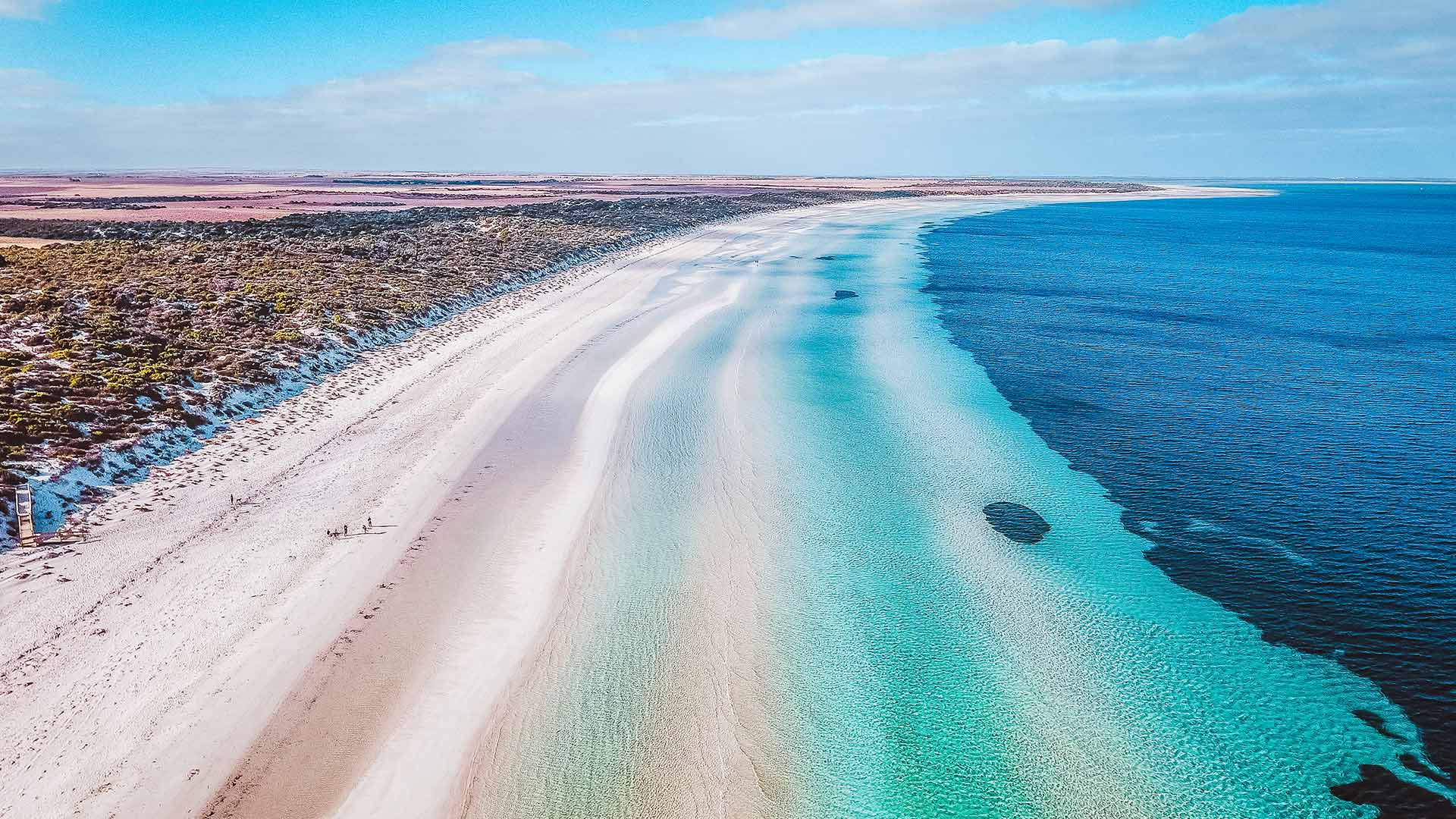 Beaches
With plenty of spots along the coastline between Wallaroo, Moonta Bay and Port Hughes, where you can take the kids for a day out, swim, fish or just kick back and relax while enjoying the beautiful seascapes. Our beaches are a must visit for any visitor to the area.
Tide times
Weather
Fishing Limits
Link to bag, size, boat, possession limits
https://www.pir.sa.gov.au/fishing/fishing_limits
Personal Watercraft
Link to information on the use of jet skis in the Copper Coast
http://www.coppercoast.sa.gov.au/webdata/resources/images/Personal%20Watercrafts.png
Regulations and announcements
Link to PIRSA for information on any current restrictions on fishing
https://www.pir.sa.gov.au/fishing
What can I catch?
A taste of some of the catches on offer:
Blue swimmer crabs can be caught by raking or netting all year round, summer months are more productive and the warmer water makes raking more enjoyable.
Succulent King George Whiting can be caught from both sides of the peninsula and is undoubtedly one of the tastiest meals you will catch from the sea.
Squid - Salt and peppered, crumbed, stir fried or marinated, squid is extremely versatile. Easily caught on squid lures from boats or jetties.
Garfish - Dabbing with a light at night or fishing with a float using gents for bait are the easiest ways to catch a meal of garfish. With tender white flesh they are delicious filleted and lightly fried with a generous dob of garlic butter.
Tommy Ruffs and Mullet - Abundantly caught in most places on Yorke Peninsula using cockles or gents. Both are tasty eating fish and often underrated, best eaten fresh they are great on the BBQ, crumbed, salt and peppered or if you have time, tommies are fantastic when smoked!
Snapper - A great fighting fish and you are well rewarded with the mouth watering taste. Only available from boats in deeper water off the coast, the most common bait is squid heads, pilchards or fillets of fresh fish.
Snook - Trailing a lure from your boat is the best way to catch snook. Fresh fillets on the BBQ are fantastic and they are one of the best fish for smoking or try a snook mornay!
Prawns - The vast expanse of water to the East of Yorke Peninsula is Spencer Gulf. The Prawn Fishing Fleet operates there 80 nights per year. Prawn seasons vary with tight monitoring of the spawning period, growth rates and prawn numbers. Local prawns can be purchased from seafood outlets around the region.